Ukrainian Relief Volunteers
Volunteers Needed:
Help Ukrainian Refugees settle in Winnipeg
NEEDS Centre is currently looking for volunteers to support organizations and ethnocultural communities needing volunteers for the Ukraine influx.
Who is a Ukrainian Relief Volunteer?
Why become a Ukrainian Relief Volunteer?
Areas of Volunteer Activities
NOTE:
*A current check must have been completed within 12 months.
Once accepted, you will be matched with organizations and/or community groups in need of your help.
Time commitment will be specified and communicated by the agency you are matched with.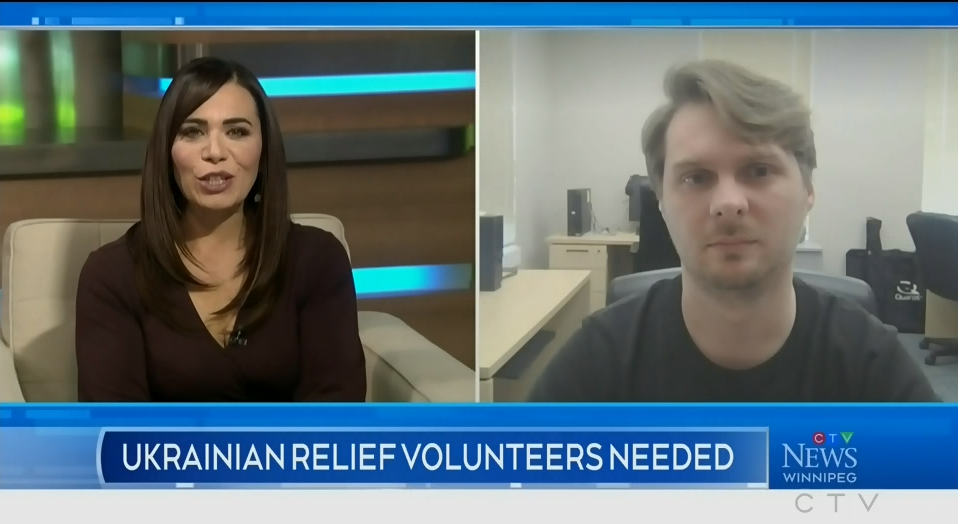 NEEDS Centre Staff Aric Goodbrandson talks about Recruitment for Ukrainian Relief Volunteers on CTV.